Mikhail Kormachev is a Moscow-based painter born in St.Petersburg in 1988. He spent several years in Mexico and Spain.
A member of the Union of Watercolour Artists of Russia.
Along with arts, Mikhail is keen on music and the culture of Latin American countries and enjoys travelling. He participates frequently in artistic exhibitions.


2005-2010 Moscow State Linguistic University.
2012-2016 Moscow Surikov State Academic Institute of Arts.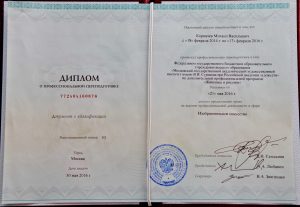 2014-2016 Alexander Rukavishnikov "Rukav" Art Studio.

«Your paintings, landscapes and portraits, painted by hand of a genuine artist, with pure inspiration, contributed to the warm atmosphere of our festive evening dedicated to the Independence Day of Bulgary»
Ambassador of Bulgary to Russia Boiko Kotsev
«The works of the artist are very romantic, sincere, inspired by the beauty of the world around us, the nature and humans, so different and so close to each other in their concerns and wishes. By traveling a lot the young artist has the opportunity to depict the nature of southern and northern countries, differing living conditions of the developed and developing nations. His works are expressive, and show the love and respect of the artist for those portrayed»
«When creating his works, the painter is guided by the principle of preserving the effect of «freshness», spontaneity of the image, which is reached by relatively short time spent on finishing a painting or a drawing, thus offering the audience an opportunity to use imagination»
ORDER
a portrait (or any other kind of artwork) directly to the artist.